Missionaries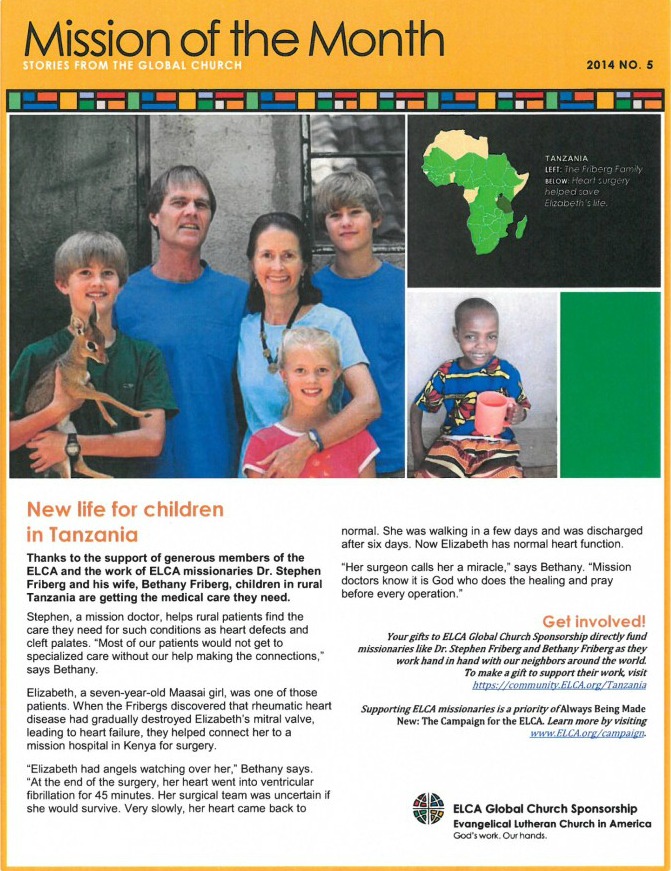 Steve and Bethany Friberg in Tanzania
April 2017
Dear Friends,
Praise be to the God and Father of our Lord Jesus Christ! In his great mercy he has given us new birth into a living hope through the resurrection of Jesus Christ from the dead, and into an inheritance that can never perish, spoil or fade… (I Peter 1:3-4).
We thank God for rains that came in March and April to heal the grass, shrubs, trees, livestock, wildlife and people after a prolonged dry season.
Naapok bead women celebrated the opening and blessing of their new property (see below).
God intervened at our clinic in Arash on the Serengeti when a politician threatened to remove our clinic doctor. The local Maasai stood up, defended Dr. Nsimba, and forced the politician to back down.
Please pray for four young clinical officers (physician assistants) who have started their first assignments in village clinics. Our program is training young Maasai to work among their own people in settings that they are already familiar with.
We enjoyed having our daughter home with us for a month during Easter. She now is back at boarding school in Kenya. She enjoys friends, music, sports, science, and many other activities that could not be offered in home schooling out in the bush. Our sons are finishing their second year at the University of Minnesota.
Thank you for connecting with our work in Tanzania and for the many forms of support that you give us.—Blessings, Steve and Bethany